We lead the orchard with a natural predisposition to the production of healthy and genuine fruits.
We manage fruit trees in a natural and sustainable way, following the rhythms and cycles of nature, without using any type of pesticide and / or pesticide or chemical treatment, providing it with the help of three fundamental components … sun, water and lots of love.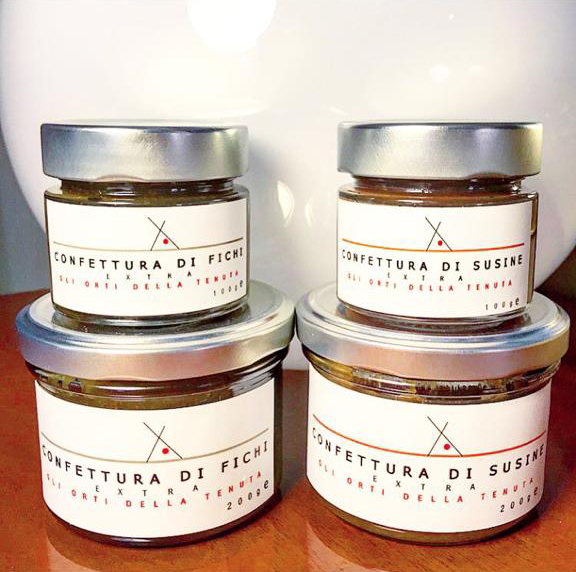 Our extra jams are produced exclusively with fresh fruit strictly selected and harvested manually at the right stage of ripeness. During fruit processing, cane sugar is added to preserve the product without the use of any type of thickener, colorant or preservative.
Ideal for breakfast spread on a slice of bread, perfect for making desserts. They combine excellently with cheeses both fresh and seasoned, sweet or spicy, and roasted or boiled meats.
The extra virgin olive oil evOlio® is an oil produced from olive groves located in the Sabina area.
The extra virgin olive oil evOlio® is a superior category olive oil obtained directly from olives of Italian origin solely by mechanical means.
The olive trees used are of the Frantoio, leccino and carboncella varieties. The olives are harvested and processed on the same day. The pressing takes place within 24 hours of harvesting and is carried out in a two-and-a-half cycle continuous mill.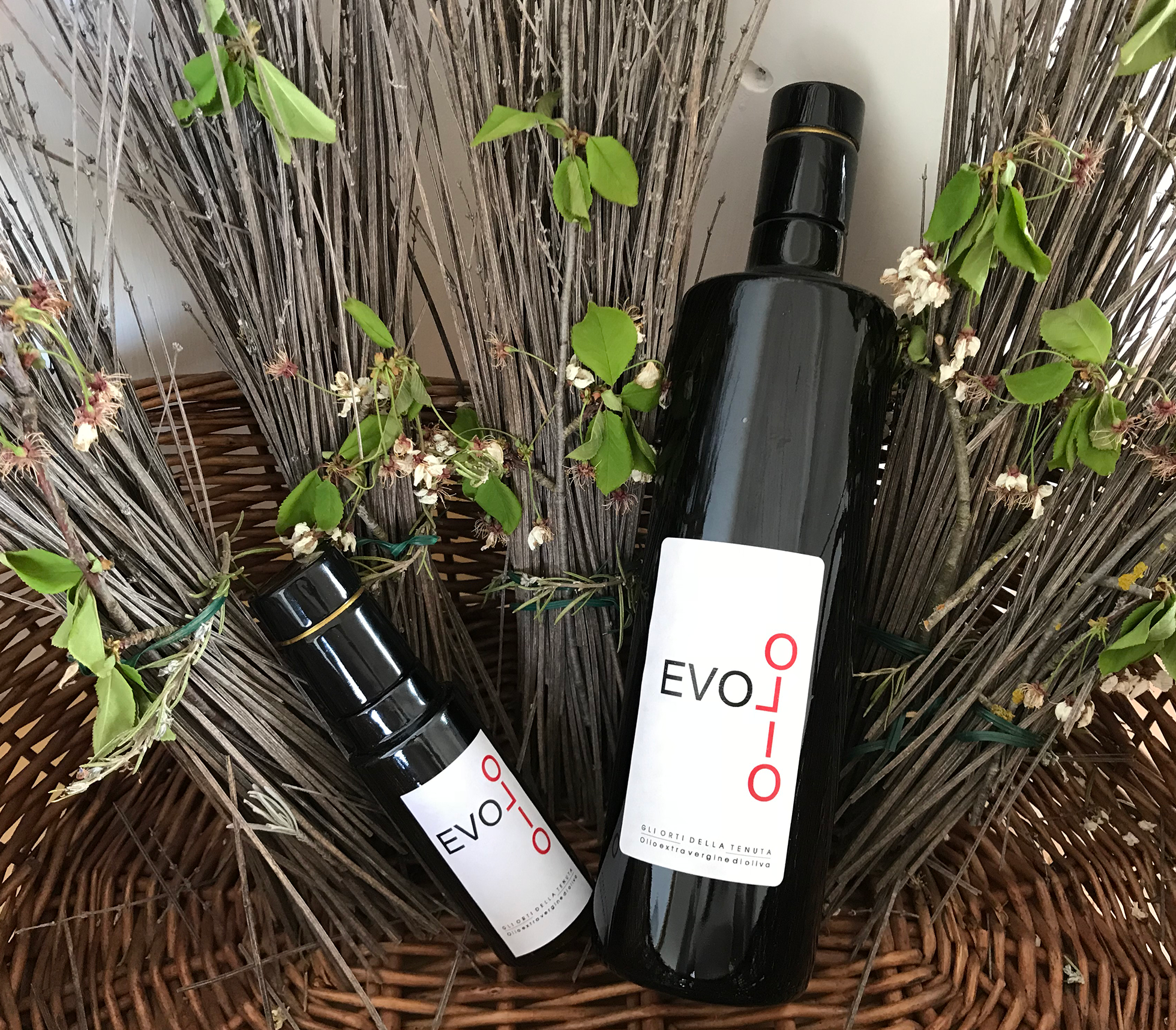 Deciding to pay homage to your guests with the products of the earth for a special occasion means giving an experience of taste, an emotion to live and a value to share.
Those who choose an enogastronomic favor embraces a lifestyle, allows themselves a journey into tradition that is innovated in form but remains unchanged in substance.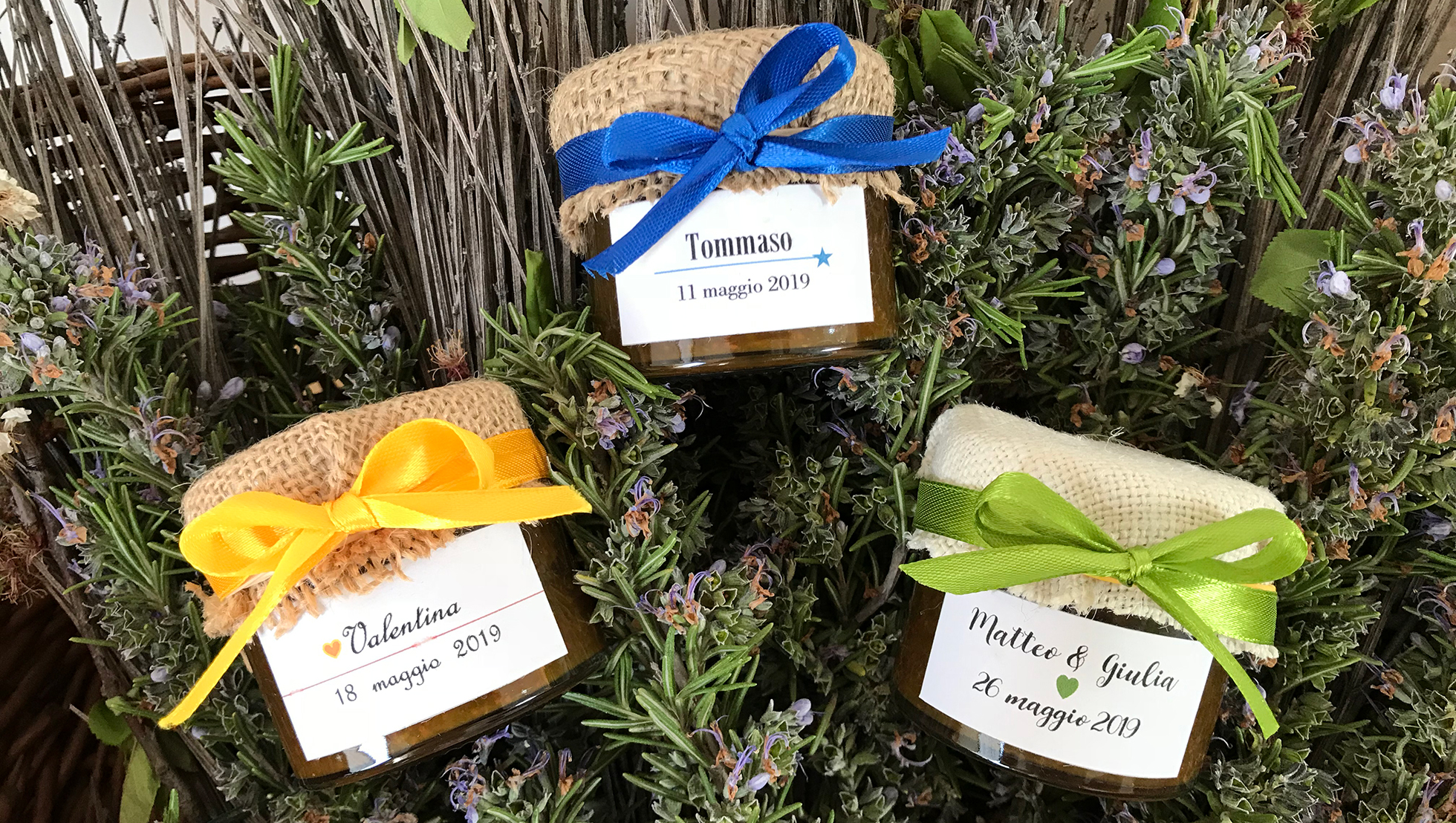 Flavors that rekindle the memories and forms that remain in the eyes, in the mind and in the heart of those who live this experience.
A unique experience that reflects the beauty of simple and essential things, which makes the magical scent of timeless moments be felt, which brings back ancient memories and relives sweet atmospheres of the past connected to family and nature.
A unique experience that at the same time manages to give a completely new personal emotion, having traditionally dressed in modern taste.
You can buy your favors directly online by choosing from the proposals or you can contact us by e-mail or by phone to book an appointment at our company, we will be happy to let you taste our products and spend time in your company to develop and put together every single detail (from fabrics to ribbons, from packaging to label customization) for your special event, so that even the choice can already be an experience, a pleasant moment of sharing.